Below we propose several excursions that can be done from Oussouye and if you want, we can also organize them for you. This means scheduling excursions by private car and local guide. We can also organize excursions by canoe or motor boat.
Mlomp - Pointe Saint Georges
Village with 1,900 inhabitants, 98% of whom are animists religion, with their different level houses and fromager trees. If you ask us in advance, we can organize a visit to the diola museum where you will know first-hand the diola uses and customs.
Starting point towards the village of Pointe Saint Georges . An excursion of about 4 hours on foot (depending on the march) through rice paddies, savanna, mangroves to find ourselves in the heart of the lower Casamance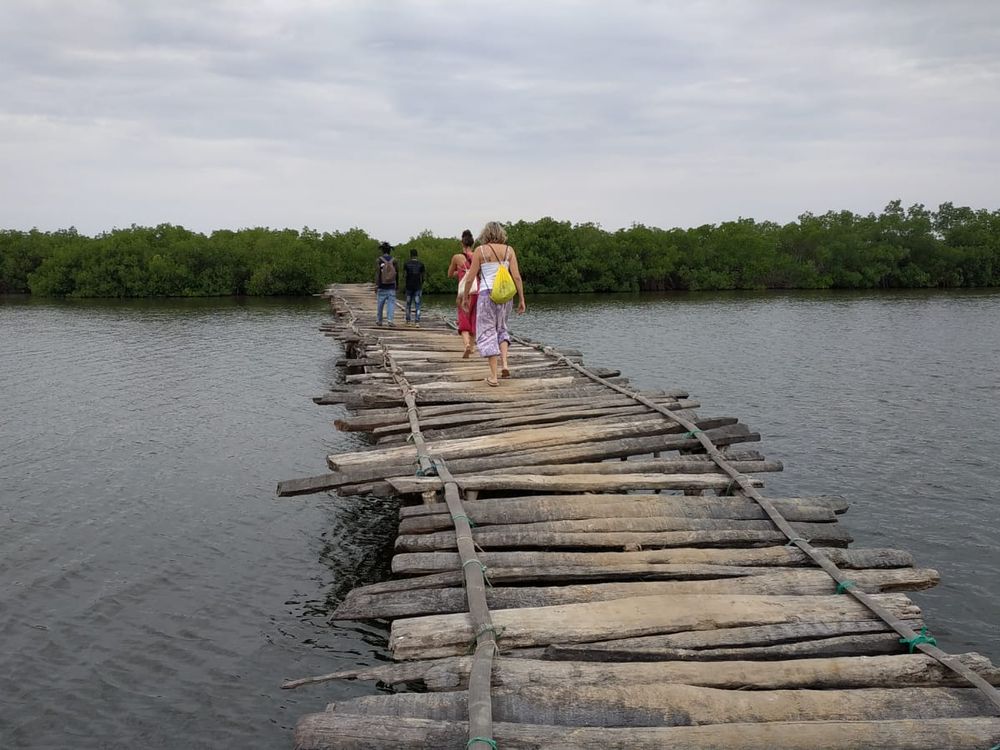 Elubaline Island
Or also known as the children's island. Beautiful motorized canoe excursion (45 min) through mangroves until you reach Elubaline where you will know the "impluvium" houses.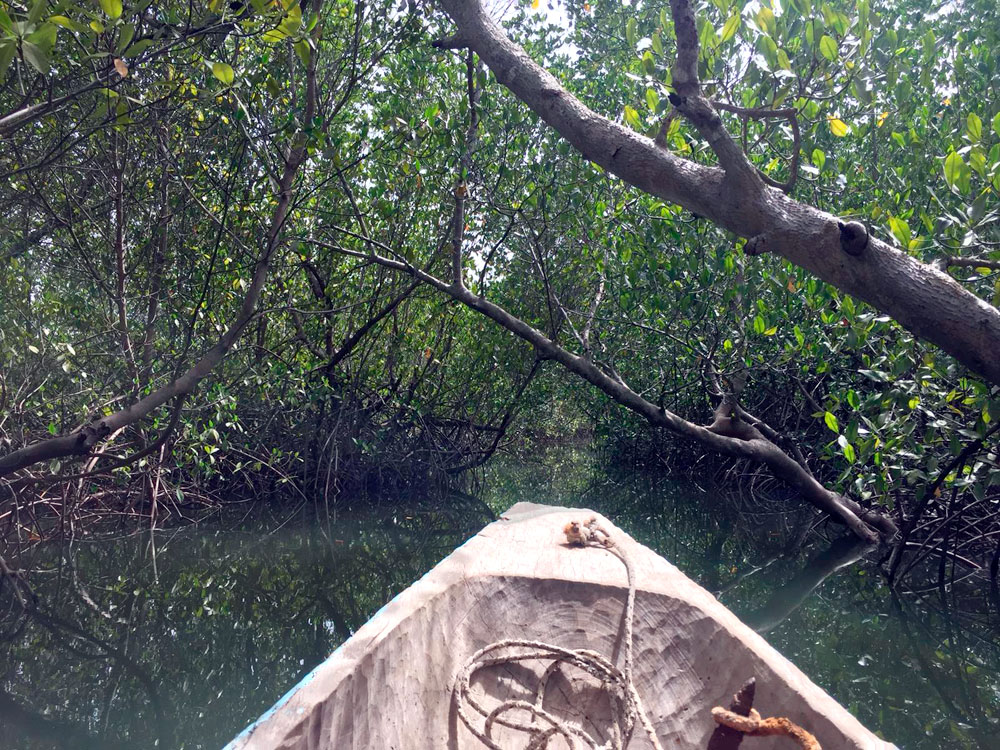 Karabanne Island
One of our favorites. You can reach it by local or private canoe. It was a former commercial port and the first capital of the Casamance, before being transferred to Ziguinchor in 1904.
You can visit the Breton church, the school and the sailors cemetery, where Captain Aristide Protet is buried, according to his wish of being in front of the enemy, even dead. And, if you
are lucky, you will have the opportunity to see or swim near dolphins.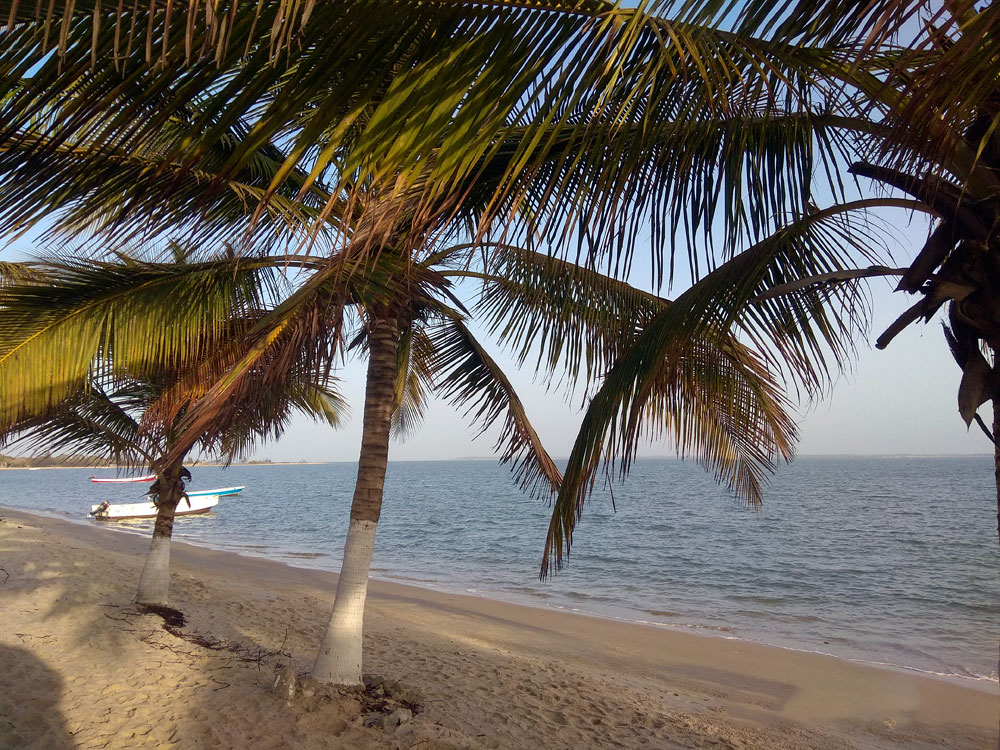 Egueye Island
Opportunity to know the serenity of an uninhabited island from where you can make excursions and discover a magnificent world of mangroves and cliffs, with the possibility of seeing crocodiles and many birds fishing.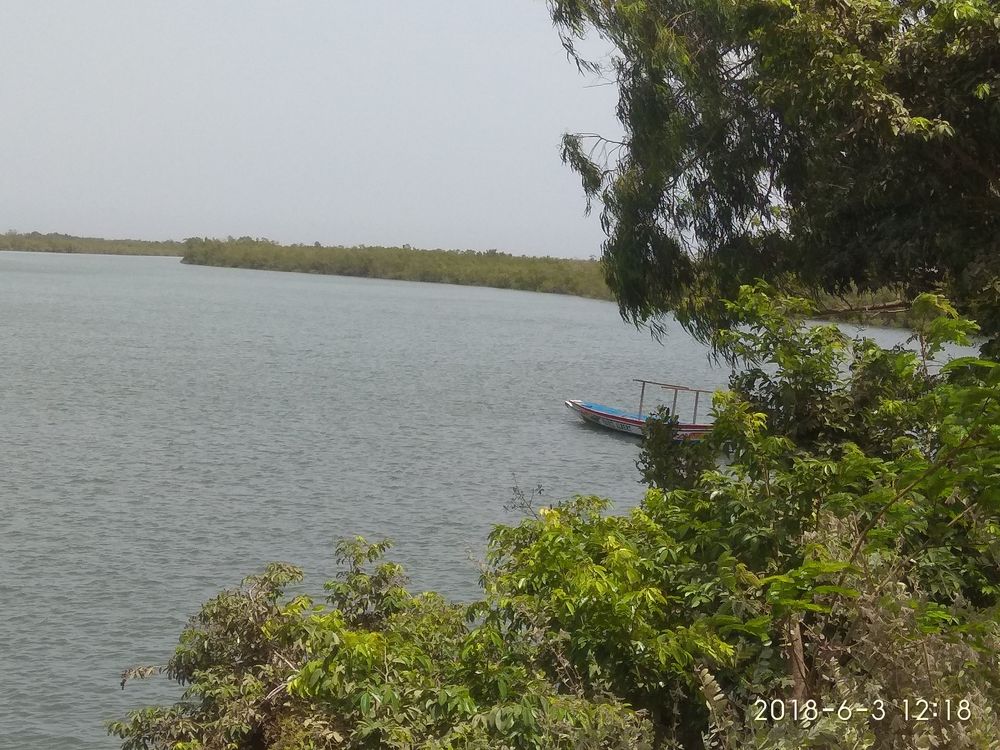 Cap Skirring - Diembering - Boukote - Kabrousse
These are other towns very close to Oussouye that you can discover.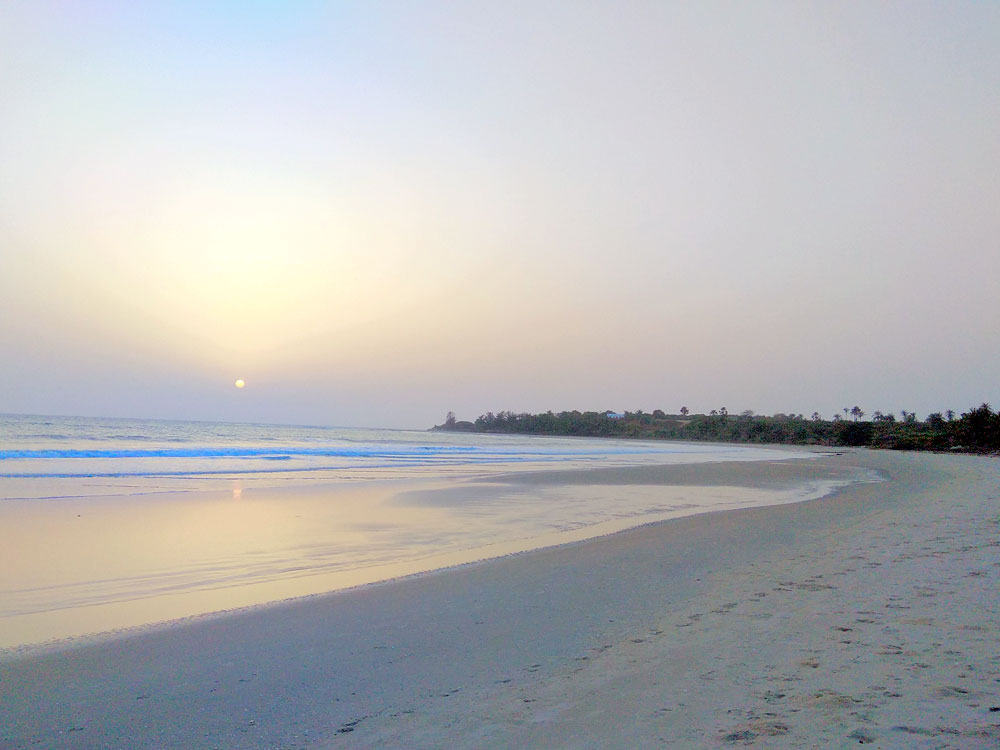 Contact us for more information or hire a trip 
PRIVATE TAXI SERVICE RATES
| | | | | |
| --- | --- | --- | --- | --- |
| Oussouye | Cap Skirring |   | 6.000 cf | 9 € |
| Oussouye | Ziguinchor |   | 10.000 cf | 15 € |
| Oussouye | Ille Egueye |   | 4.000 cf | 6 € |
| Oussouye | Elinkine |   | 4.500 cf | 7 € |
| Oussouye | Mlomp |   | 3.500 cf | 5 € |
| Oussouye | Kafountine |   | 40.000 cf | 62 € |
| Oussouye | Banjul (aeroport) |   | 70.000 cf | 108 € |
CuriositIES
Local currency:

 CFA Franc (XOF)

 1€ = 650 cf

Usual means of transport:
7place (car with 7 seats)
Languages spoken:
The most commonly used in the area are french (official), diola and wolof.
Religions:
Animist, christian and muslim (in perfect coexistence)
Climate:
Tropical climate, with an average temperature
throughout the year between 26 ° and 30 ° C.
The rainy season (or wintering) is from June to
October. We recommend you to visit us from
November to May, when the weather is cooler,
drier and more comfortable. During the rainy
season, from July to September, the humidity is
very high and it is very hot during the day.
Nearby airports:

Ziguinchor (22 km - 30 minutes)

Banjul (154 km - 3 hours)